Loma Prieta Winery has held a special place in my heart from the first time Mr. Wine Cutie and I visited. It was Passport Day, which occurs once a quarter on the third Saturday of January, April, July and November. Most of the wineries that are a part of the Santa Cruz Mountains Winegrowers Association participate, including a few that open exclusively for passport days. If you have a passport, then the tasting is free.
We had moved to the area about a year prior and were finally exploring local wineries in the Santa Cruz Mountains after spending our first year playing tour guide in Napa Valley to visiting friends and family.
The drive up to Loma Prieta is beautiful. The drive starts down Summit Road, with redwoods on either side of the road. Then, as the drive turns left on Loma Prieta Way heading up the mountain, the views keep getting better.
I remember the first time we visited Loma Prieta, after parking, Mr. Wine Cutie was immediately blown away by the view, and began snapping photos, as per his usual self :). However, I must admit, it wasn't until recently that we realized that Loma Prieta Winery wasn't at the "actual top" of Loma Prieta Mountain. Though you can see the top from the winery.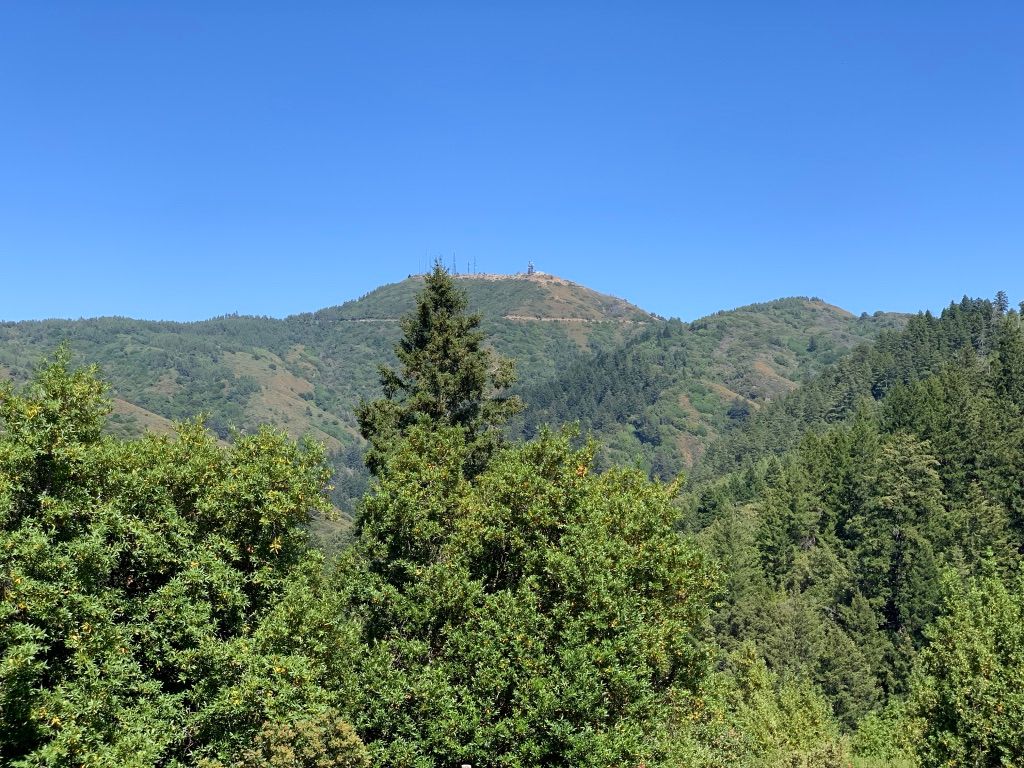 As we walked towards the winery tasting room, we discovered that we hadn't even seen the best view yet. On a clear day, you can see past the remaining Santa Cruz Mountains all the way to the Monterey Peninsula from their tasting room.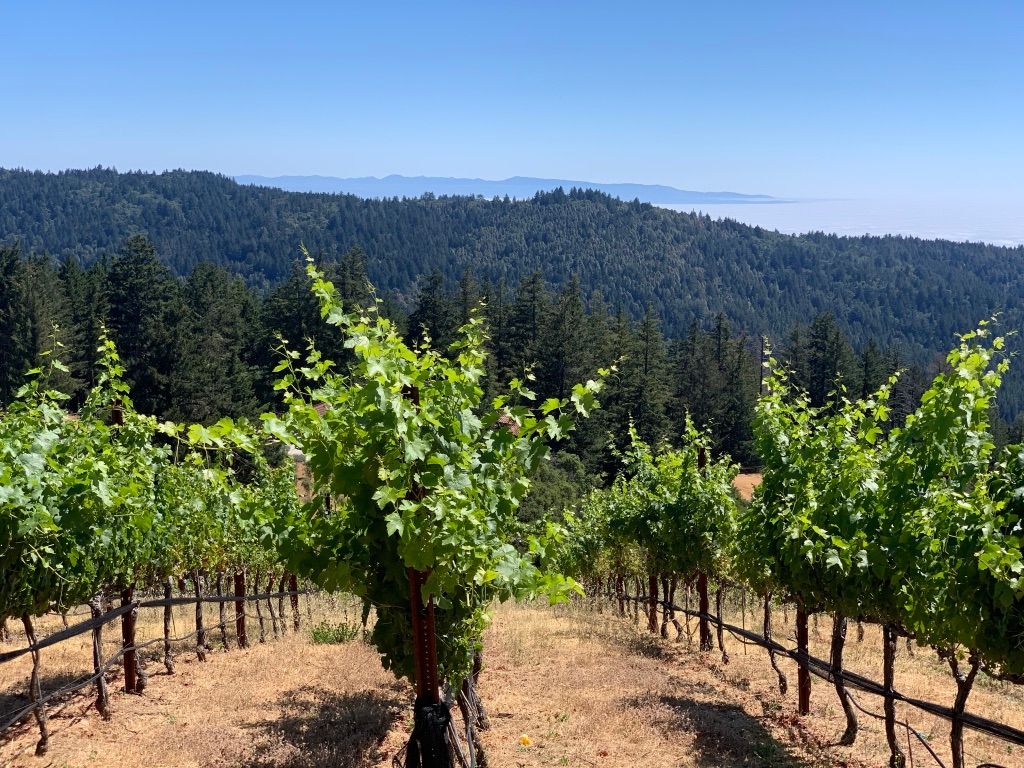 Loma Prieta is always a great place to visit. It's both family and dog friendly. They have lawn games like chess or bocce that you can play. You can also bring your own picnic. However, before you pack that picnic, make sure to check out their website as Loma Prieta invites in local food vendors on occasions.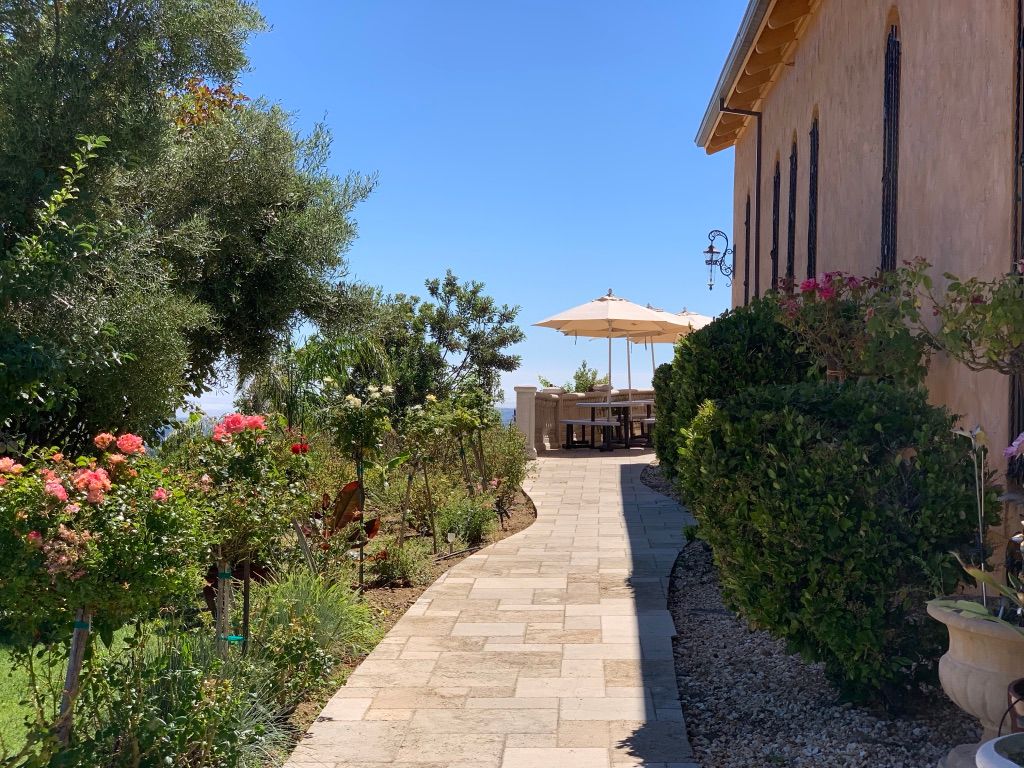 On our most recent trip, we tasted some good wine, enjoyed a great view and learned more about their beloved pinotage.
For this adventure to Loma Prieta, we decided to make a family event of it, so we brought along our doggo Jedi. We also enjoyed a picnic, provisioned at Summit Center, a grocery store on Summit Road on the way to the winery. We grabbed a table close to the entrance and began our tasting, which was predominantly focused on red varietals.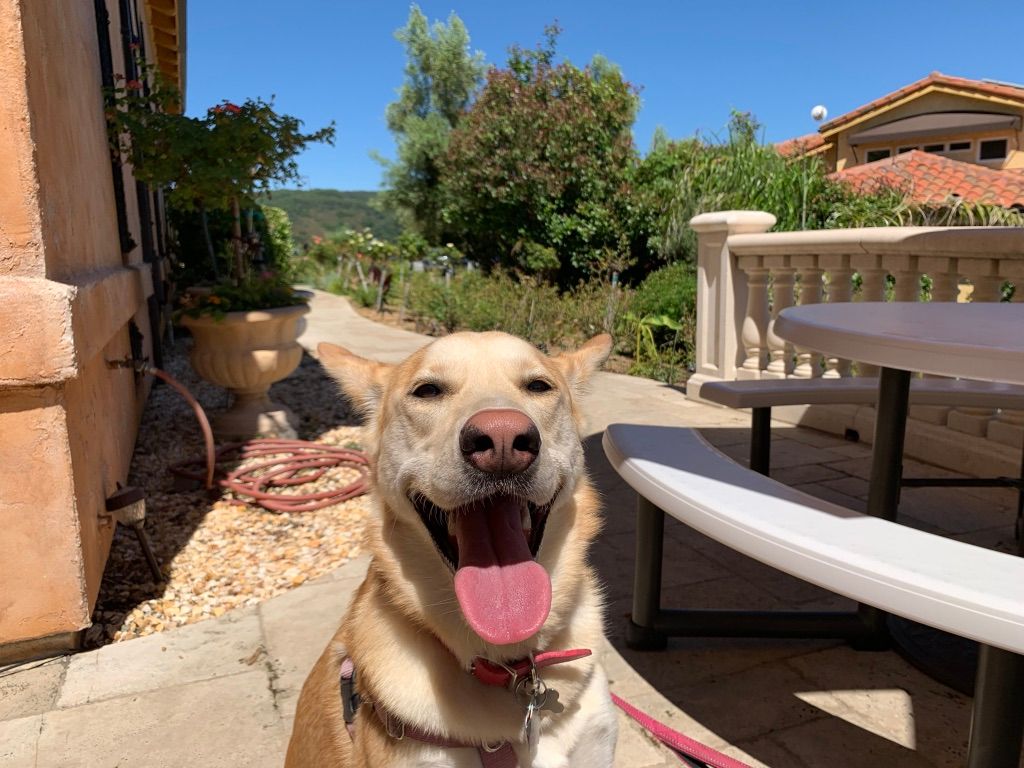 A couple of our favorite wines from this tasting were their 2014 Chardonnay, Lodi and the 2015 Cabernet Franc, Alta Mesa.
When I first smelled the 2014 chardonnay, I didn't think I was going to like it. It smelled like butter, with hints of oak and vanilla. However the taste surprised me! It wasn't a butter-bomb at all. In fact, no butter nor oak in the pallet at all. It was well balanced, tasting like apples.
The cabernet franc was a powerful wine. It smelled like raisins, jam and cherry. Upon tasting it had grippy tannins and tasted of leather and red fruit.
Loma Prieta is known for their pinotage, as they are the largest producer in North America. The pinotage grape is a cross of pinot noir and cinsaut and is usually associated with South Africa. Paul Kemp, the owner and winemaker, came across this varietal while traveling. He thought California was the perfect place for pinotage to thrive, specifically in Lodi. Even though pinotage isn't my favorite varietal, I think it's pretty awesome that they took a chance on a new grape and it paid off!
In the past, they've offered sparkling pinotage in their tastings. It's light and refreshing and one of my favorite wines they produce. It wasn't on the tasting menu this time. When asked, the host promised us a taste, but became busy with a large group arriving, so we didn't want to impose.
Loma Prieta is a great place to start or end your winery filled day in the Santa Cruz Mountains. Or a great place just to stay all day and enjoy the beautiful scenery and wine. Whichever you choose, I guarantee you'll enjoy!
Until next time Cuties, keep tasting!