Tour Napa like Amy Pohler and her SNL alum friends
Who loves wine country?! I know I sure do!
This past Mother's Day weekend my husband and I watched Wine Country directed by the extremely talented SNL alum Amy Pohler. We were excited to see what wineries they visited, and if we had visited the same wineries on our past trips to Napa Valley.
Let me start off by saying how much I LOVE Napa Valley and living so close to amazing wines and wineries. My husband and I try and go to Napa at least twice a year and spend the weekends eating delicious food, going to our favorite wineries and trying some new spots!
So we were excited watching Wine Country that we had actually been to two of the three wineries they filmed at.
Artesa
The first winery the ladies of Wine Country visit is Artesa. It is located on the southern edge of Napa Valley in the Los Carneros AVA (American Viticultural Area). Fun fact about the Carneros district is that it spans both Sonoma County AVA and Napa Valley AVA.
We visited Artesa in November of 2018, during the Bute County fire, so the air quality was extremely poor and conditions were very hazy. Watching Wine Country makes me want to go back here desperately. The views in the movie were amazing and tasting outside is one of my favorite ways to taste!
We enjoyed the "Single Vineyard Tasting on the Terrace" which includes a charcuterie and cheese platter. We tasted inside due to the fire.
Artesa is a unique winery in Napa Valley. As a majority of wineries in Napa grow French varietals, Artesa Estate has both Spanish varietals and traditional Napa varietals.
The 2014 Galatea stood out the most to me. It is a tempranillo and cabernet sauvignon blend, showcasing the key varietal of Artesa's ancestry in Barcelona with the varietal that Napa, Artesa's home, is known for. With strong, yet soft tannins and a taste of black fruit like blackberries and plums, this wine is extremely enjoyable to drink right now.
Mr. Wine Cutie enjoyed Artesa so much that he had to sit out the next winery that day :)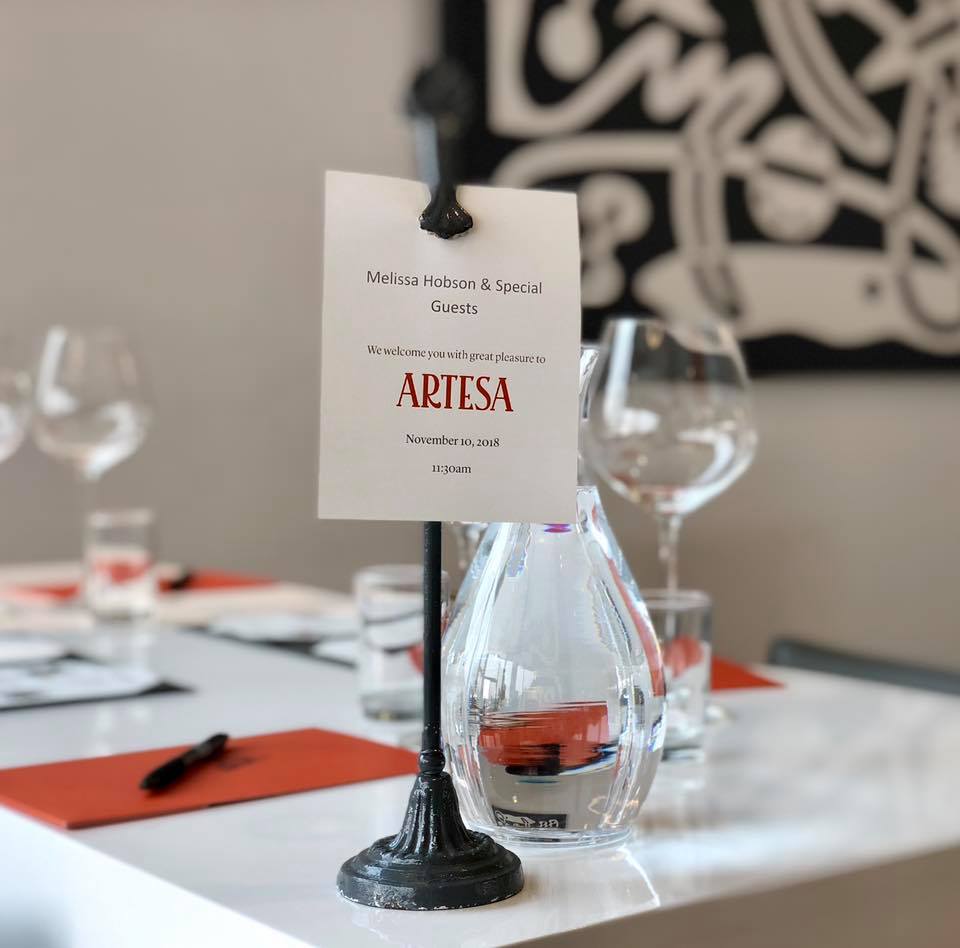 Baldacci Family Estate Vineyards
The second winery Amy Pohler and friends visited was Baldacci Family Estate Vineyards in the Yountville AVA. This winery was fictionalized in the movie as Morgan Jorng. Sadly, I cannot share any inside information, as this movie is my first introduction to Baldacci. Wine Country showcases their beautiful estate, and I'm definitely going to be adding them to my list of new wineries to try the next time I visit.
Quintessa
The third winery on the itinerary is Quintessa, where they take a drone photo. I tasted here in April of 2018. The grounds of Quintessa are breathtaking. We selected the "Group Estate Experience Tasting," which includes a walking tour and wine tasting in their main tasting room. We were able to view the grounds by our tour guide who took us through the vineyard and explained to us they are a biodynamic vineyard, an ethical and ecological approach to farming.
At Quintessa, I discovered my favorite sauvignon blanc, Illumination. It has white peach flavors and a level of acidity that's perfect to me on a warm summer day!
We also tasted a vertical flight of 2012, 2013 and 2015 cabernet sauvignon. I will admit they weren't my favorite wines. Personally I am not someone who likes strong oak flavors in my wines. Though, I recently tasted a 2006 Quintessa cabernet sauvignon and it BLEW my mind. It was so delightful and smooth, leading me to understand that Quintessa makes a cabernet sauvignon requiring some patience, which I don't have, and should be laid down and drank a decade later.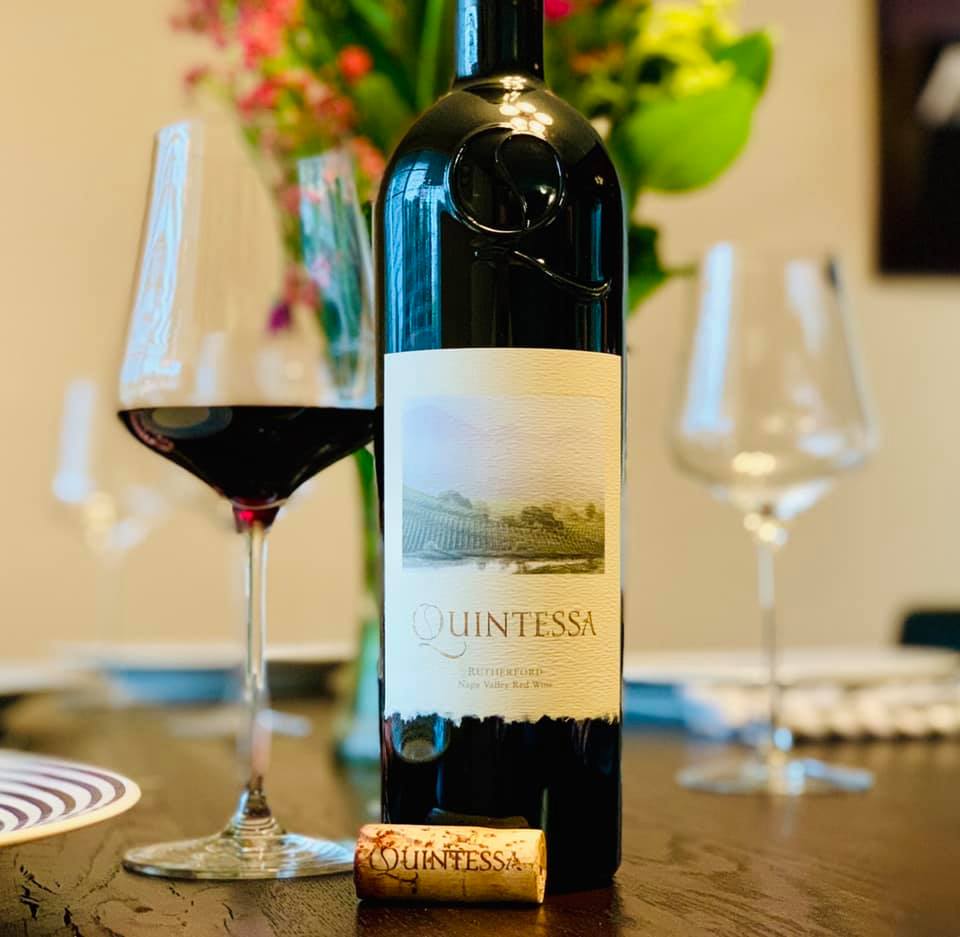 Wine Country is a movie not only about friendship, but also about how wine brings people together. A sentiment I share after all of my wine trips. I hope that sharing my experiences from these wineries and seeing them in the movie Wine Country will encourage you to get out and go to Napa, or at least your local version of wine country. There's at least one winery in every single state.
Until next time Cuties, keep tasting!!
XOXO,
Wine Cutie