Wine Cuties, this past Saturday was National Wine Day!!!
Mr. Wine Cutie and I have tasted a lot of wine in California, however we've never visited Livermore. Livermore is at the eastern edge of the San Francisco Bay Area, north of San Jose and south of Napa Valley. It's usually only a forty minute drive from us, so it's surprising we haven't travelled here for tastings yet.
I'm told pioneers planted grapes and started making wine in Livermore in the 1840s, while three present-day Livermore wineries were founded in the 1880s.
We didn't make a strict schedule, since the wineries in Livermore are relatively close to one another. The only thing we knew for certain was that we wanted to start at Wente Vineyards. Wente is one of those wineries founded in the 1880s, 1883 to be specific.
We decided to start at Wente as it holds sentimental value to me. After Mr. Wine Cutie proposed to me way back in 2015, we moved out to California. Now living in California for about three months, I wanted to give my bridesmaids-to-be back in Pennsylvania a California wine when I asked them to join the wedding party. After asking around, I was recommended Wente, as it was a good wine at the right price point.
Alright, enough reminiscing.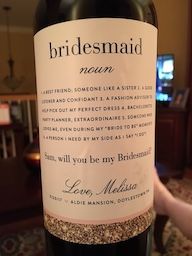 As we walked through the entrance, we were immediately greeted with "Welcome Wine." Super cool. A guest leaving joked and asked if they also offered "Goodbye Wine."
Wente Vineyards is very family and dog friendly. As we walked through the entrance, we were immediately greeted with "Welcome Wine." Super cool. A guest leaving joked and asked if they also offered "Goodbye Wine." Since it was our first time here, we wanted to get the lay of the land, so we took a lap around the property. We noticed there is not a lot of shade, make sure you have sunblock!
From the entrance, there are picnic tables on the right, we walked towards the tasting room in the middle of the property and on the right we saw a food truck! To the right of the food truck, we saw another tasting room, Winemaker's Studio. In the Winemaker's Studio they hold educational classes, and tend to serve more blends for tasting.
There was an acoustic guitarist outside of the Winemaker's Studio entertaining the relaxed crowd. There were a handful of cabanas with couches that were reservation only.
Further along, we saw the Wine Club members area, with fire pits and lots of shade. Almost back to the entrance, there's a chalk mural sharing a brief history of Wente Vineyards.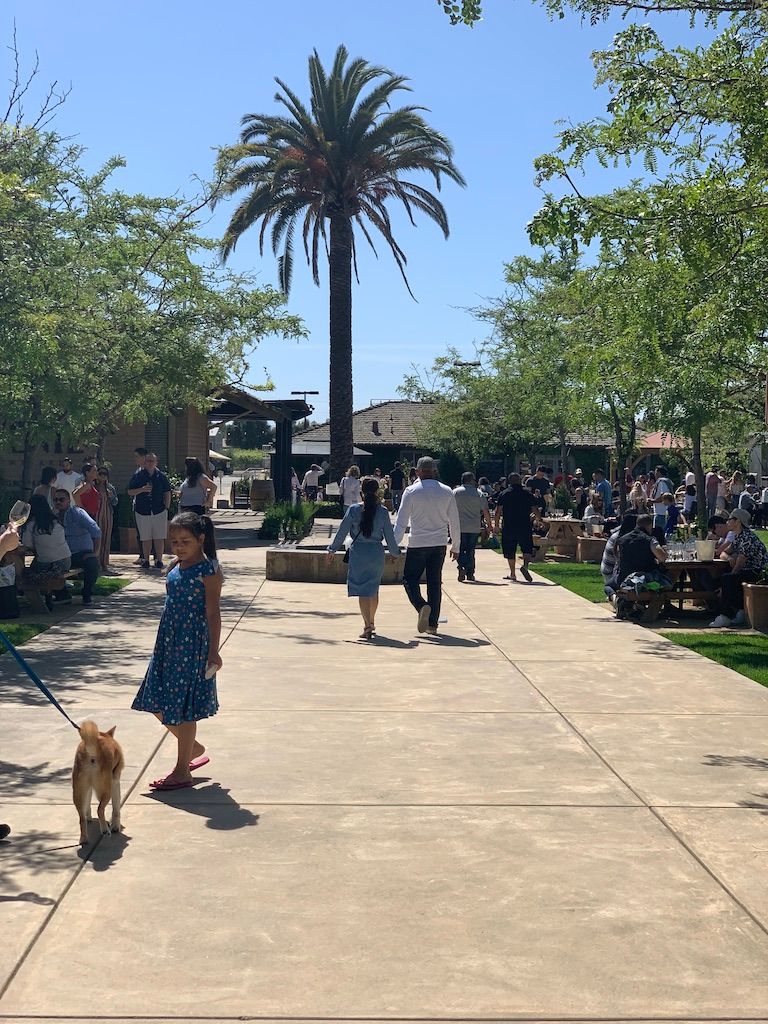 After our lap around the winery we decided to get some food from the food truck, The Wood Fired Kitchen.
What I thought was cool about the food truck is they only have four items on their menu and they change their menu monthly. We grabbed a couple of bites and entered the Estate Tasting Room at the center of the grounds.
We walked into the tasting room and gift shop and find a place right at the bar. We tasted the "Journey Tasting Experience."
She explained the GSM as "Good Shit, Man" and oh man, was she right!
One of my favorites from this experience was the 2017 Small Lot GSM. It had soft tannins and Vanilla Coke-like flavors. As Mr. Cutie and I were talking to Chris from the tasting room, she explained the GSM as "Good Shit, Man" and oh man, was she right!
I also enjoyed the 2017 Winemaker's Selection Pinot Noir Clones. This pinot noir was made of three different pinot noir grape clones. It had spice and bold, dark fruit flavors.
After finishing the tasting, we were offered an encore wine to taste, 2017 Winemaker's Selection Nectar, a dessert wine blend of riesling and gewürztraminer. Nectar was floral on the nose and tasted of super ripe fruit. The perfect warm weather dessert wine.
I really enjoyed this tasting. The GSM really stood out to me and am super happy we brought a bottle home!
We visited the Winemaker's Studio for our next tasting. We were able to go right up to the bar, where most of the wines were on tap! They provided these awesome wine growlers if you wanted to drink a bottle onsite.
My favorite wine from this tasting was the 2017 Winemaker's Selection Artisan Red, a blend of barbera with cabernet sauvignon and a few other Bordeaux varietals. It was bolder than say, a pinot noir, but thanks to the barbera in the blend, lighter than a cabernet sauvignon. It had soft tannins, red fruit and few signs of oak, which is A-Okay by me.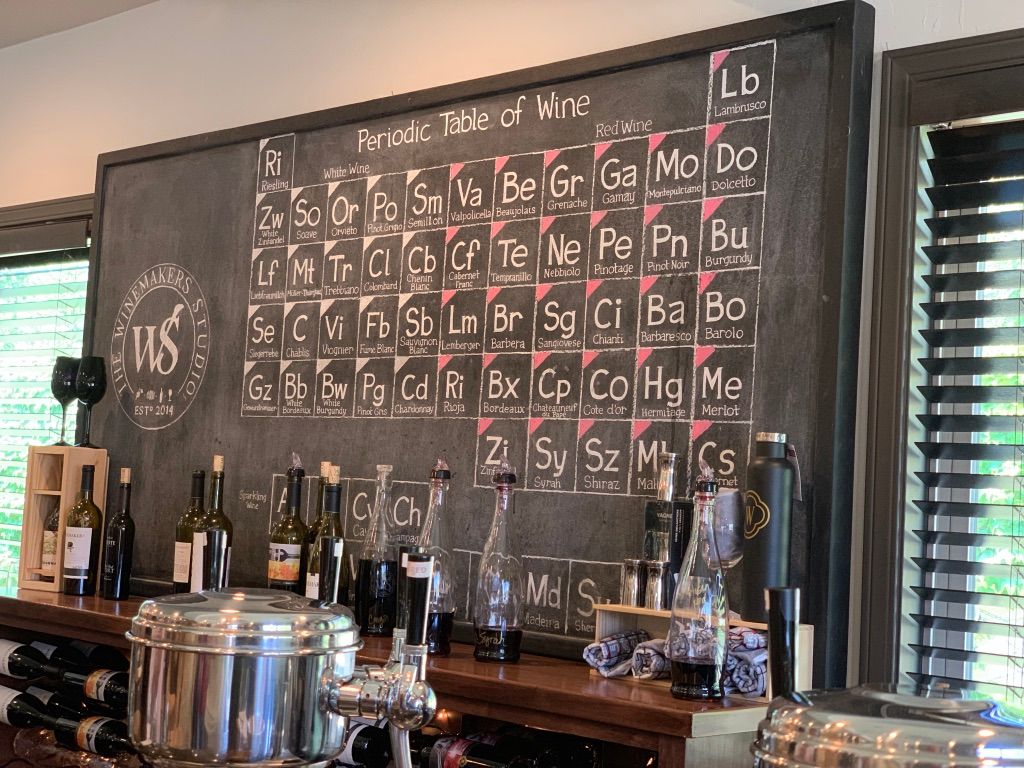 When it was time to pick a few bottles of wine to take home with us we found the check out to be a little dicey. Wines that you taste at the Winemaker's Studio may not be available in the main wine shop. The winery was extremely busy thanks to the holiday weekend, and we didn't realize we couldn't purchase all of our wine at the same time. I'd recommend buying your wine with your current tasting, before heading to the next tasting room.
Overall, Wente Vineyards did not disappoint.
What really stood out to me, was their welcoming grounds that encourage you to come, sip wine and stay for a while.
Until next time Cuties, keep tasting!