Hey Wine Cuties! It's not every day that you get to experience the exact meal that won an episode of Chopped with the award winning chef! Last week, Mr. Wine Cutie and I had a pretty epic date night doing just that.
Chef Brittany Rescigno used to be the manager and R&D chef at a local burger restaurant, Nom Burger, the perfect venue to recreate her Chopped-winning dinner. When tickets went on sale for "NomXBrittany: Chopped Dinner," she sold out within ninety minutes. Both Chef and Regina, the owner of Nom Burger, were so blown away by the excitement that they added a second dinner, which also sold out. We were lucky enough to get tickets to the first night of the re-creation dinner.
As we walk into Nom Burger, we realize it's set up like all of Chef Brittany's Nox dinners, community-style, with eight or more people per table. We are seated with Chef's mother-in-law and a few other fans who had seen the episode of Chopped. Everyone is really excited about the night's dinner, we're all itching in anticipation for the first course.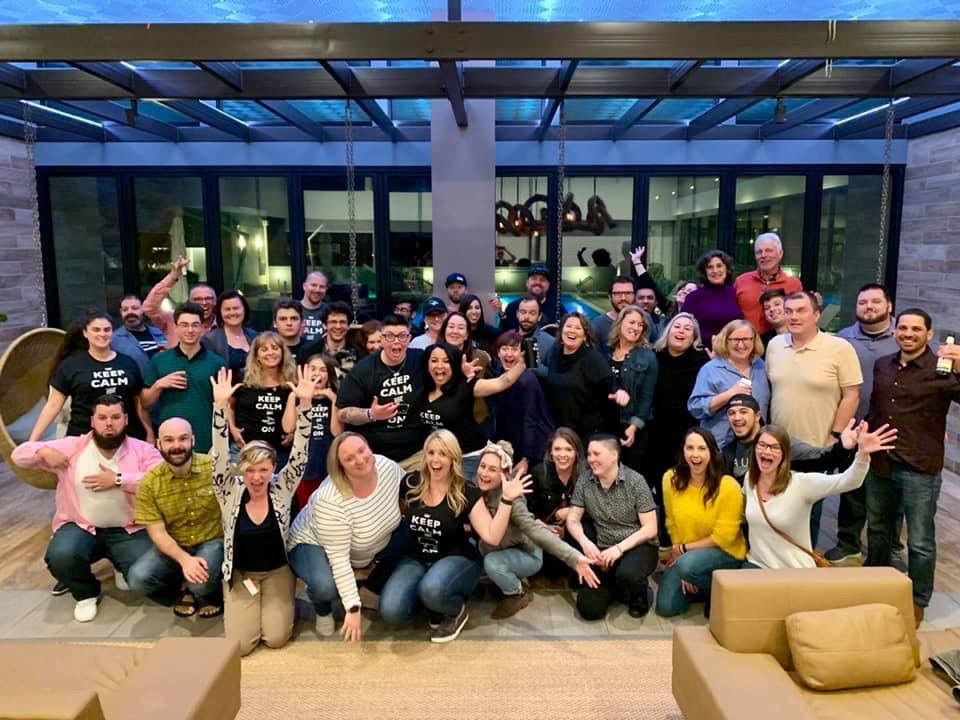 The first course is the Brussels sprout poutine, paired with Seismic Liquifaction. Or as Chef originally called it "California style poutine." Her poutine included, Brussels sprouts instead of french fries and she had to add pork belly, as this was a mystery box ingredient. This dish is phenomenal. It's everything I hoped it would be. I want more!
The next dish is the infamous burger, paired with Moonraker Citra Crush'd. The burger was out of this world. Chef's soon-to-be world-famous bacon jam elevated this dish beyond anything I could ever have imagined. I overheard someone ask for an extra side of the bacon jam! I also heard that some people ordered another burger because they could not get over how amazing it was.
My favorite part of this dish was trying the salad with pickled watermelon dressing. I was so excited to taste the salad as I had never heard of pickled watermelon before Chef used it on Chopped. As Chef originally described, the pickled watermelon was definitely sweet, but also extremely tasty.
The final dish was my favorite because it was dessert. And Wine Cutie LOVES dessert! This was Chef's re-creation of "crack pie," which was paired with a dark beer, New Glory Happy Cow. The dessert was super sweet, but in the best way possible. I was so thrilled to be trying pub cookies, which made up the crust of the pie. I found out after talking to Natalie, Chef's wife, that these were Natalie's version of pub cookies–no secrets between Cuties, I asked her to please bake me a batch. The nectarines filling was also to die for and caramelized perfectly.
We had the best date night at Chef Brittany's re-creation Chopped night. The beers that she paired all of her dishes with were on point, and the dinner was beyond fantastic. We are looking forward to tasting what she does next.
Until next time Cuties, keep tasting!